All of our BMG associates are passionate boaters. We've combined our love for the water with a keen understanding of the recruiting industry. The result is helping our marine industry clients identify, qualify and attract top talent. We are a firm built on a culture of continuous improvement. Our team cares deeply about our oceans and waterways and we are dedicated to helping protect our natural resources.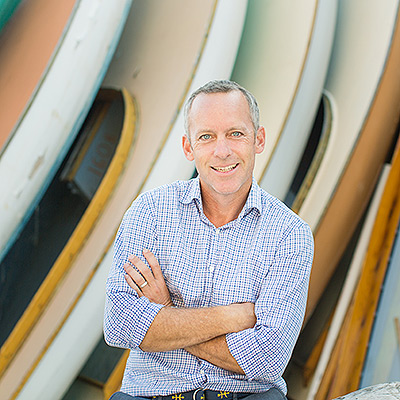 Neal Harrell
President
Neal founded Brooks Marine Group in 2002 in Fort Lauderdale, FL after recognizing the need to place talent across the recreational marine industry. The business expanded quickly, and he opened a second office in Newport, RI in 2004.
Neal, his wife Sara and their two young children relocated to Newport in June 2010 and Brooks Marine Group moved its corporate headquarters to today's location on the campus of the IYRS School of Technology & Trades.
---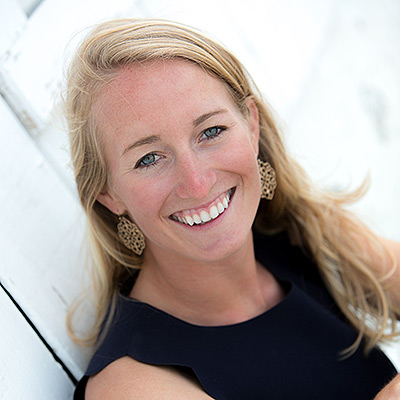 Maria Coughlin
Director of Recruiting
Born & raised in Virginia, Maria made her way up to New England by way of sailing adventures. After graduating from James Madison University with a double business degree in the 2008 economic downturn, Maria pursued her captain's license and began her career in the marine industry. Her on board position started in the Caribbean as a Charter Boat Captain and eventually moved her north to run sailing programs in Nantucket and Rhode Island.
Maria joined Brooks Marine Group in 2015 in pursuit of combining her passion for the marine industry with her business background. To date, she has placed over 50 professionals for boat manufacturers, boatyards, marinas, and boat dealerships. Maria truly values the relationships she cultivates with both her clients and candidates.
In addition to recruiting, Maria is also a New England wedding + portrait photographer specializing in natural light photography. A home renovation enthusiast, wooden boat collector, and avid traveler, Maria lives outside of Newport with her husband, daughter and two Bernese Mountain Dogs.
---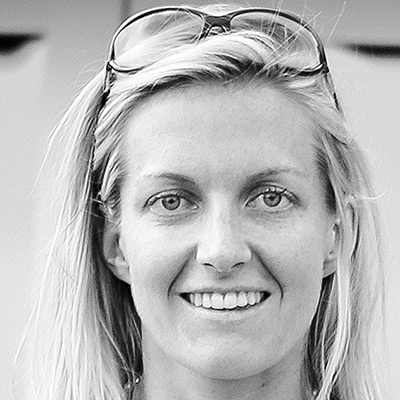 Lizzie Davidson
Recruiter
Lizzie has been on the water for as long as she can remember. Growing up on the shoreline of Connecticut as part of a family committed to boating, Lizzie's fondness for the sea is a part of who she is.
Prior to joining Brooks Marine Group, Lizzie was an integral part of the birth of TotalBoat, a division of Jamestown Distributors which specializes in marine products including paints, epoxies, compounds and cleaners. Lizzie was part of the start-up team of the TotalBoat Bottom Paint Research and Testing program that lives on today. While at TotalBoat HQ, she embraced the opportunity to learn the ins-and-outs of boat maintenance and repair which gave her the skills and confidence to take on the restoration of her 17ft Boston Whaler.
Lizzie graduated from the University of Vermont where she was a member of the Division I Women's Lacrosse team. In her spare time, she enjoys competing in the Atlantic One Design fleet, as well as the Etchells class in CT. An avid fisherwoman too, Lizzie can be found casting from her Whaler or local pier whenever the moon is new, and the tide is right. And when the fish stop biting in late fall, Lizzie can be found each winter on the slopes of Magic Mountain with her family.
Lizzie thrives on being a team player as well as coach, a skill she learned through the competitive nature of collegiate sports. She brings a similar passion to her professional career. At Brooks Marine Group, Lizzie enjoys connecting candidates with clients, and along the way works to build relationships with both parties. The result is her ability to help candidates grow their careers, while helping companies land top talent.
---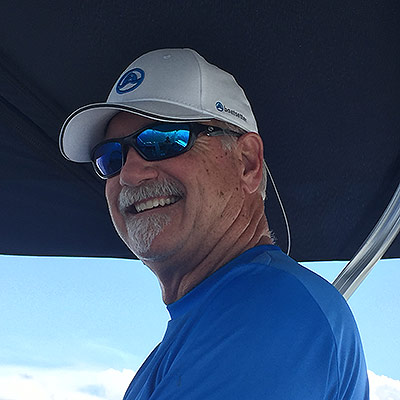 Mike Hankins
Recruiter
Raised in Florida, Mike got his start in the marine industry at Sea Ray's manufacturing facility in Merritt Island, Florida. He started in Sea Ray's woodshop and over the years moved into management. Along the way, Mike earned his bachelor's degree while working full time at Sea Ray. He then went on to senior-level manufacturing positions at Chris-Craft, Maverick Boat Company, Regal, Mastercraft, Taco Marine, and Crevalle Boats.
Mike recently 'retired' as COO of Andros Boatworks and joined Brooks Marine Group in early 2022 to continue his love for the marine industry. Mike serves on an ABYC Technical Committee and is an advisor to Boatsetter, a peer-to-peer boating organization. Mike and his wife Cheryl spend most of their spare time visiting family, boating, and/or fishing.