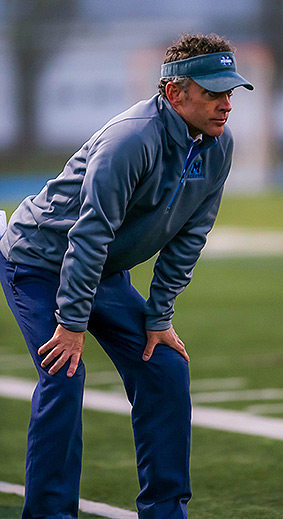 Neal founded Brooks Marine Group in 2002 in Fort Lauderdale, FL after recognizing the need to place talent across the recreational marine industry. The business expanded quickly, and he opened a second office in Newport, RI in 2004.
Neal, his wife Sara and their two young children relocated to Newport in June 2010 and Brooks Marine Group moved its corporate headquarters to today's location on the campus of the IYRS School of Technology & Trades.
Neal grew up in Chapel Hill, NC and is a proud graduate of Virginia Episcopal School. He attended Virginia Military Institute on a lacrosse scholarship and earned a BS in Sociology from Greensboro College in 1995.
It was during his time in Greensboro that Neal was introduced to the business of management recruiting through a summer internship with Management Recruiters International (MRI). That internship instilled in Neal the old-school techniques of headhunting: identifying, qualifying and placing passive, yet highly talented candidates for specific positions.
In 1997, Neal relocated to Wilmington, NC as part of a start-up team for MRI-Wilmington and focused on sourcing talent for automotive manufacturers and their suppliers. Along the way, he was exposed to world-class manufacturing methodologies to include advanced Product Development & Engineering, Lean Principals, Continuous Improvement, Manufacturing Engineering, Bill of Materials, Six Sigma, Quality Assurance, 5S and Just-In-Time.
MRI-Wilmington grew to 15 associates and became an MRI Top 10 office out of 800 offices nationwide. Neal hired and trained all the company's recruiters and from 1998-2001, he was on the forefront of introducing technological advances to the recruiting industry such as on-line job boards, electronic applicant tracking and vetting software.
In Wilmington, Neal stayed close to his love for lacrosse as the head coach at Cape Fear Academy and was voted NC Private School Lacrosse Coach of the Year in 1997. Today, Neal is the Varsity Boys' Lacrosse Coach at Middletown High School where he helped steer the Islanders to State Championships in 2017 and 2018. He was selected as the 2018 RI High School Coach of the Year and 2018 Northeast Regional Coach of the Year by the National Federation of State High School Associations (NFHS). In addition to his high-school coaching duties, Neal is the president of the Rhode Island Youth Lacrosse League, serving more than 2,500 girls and boys lacrosse players from grades K-8.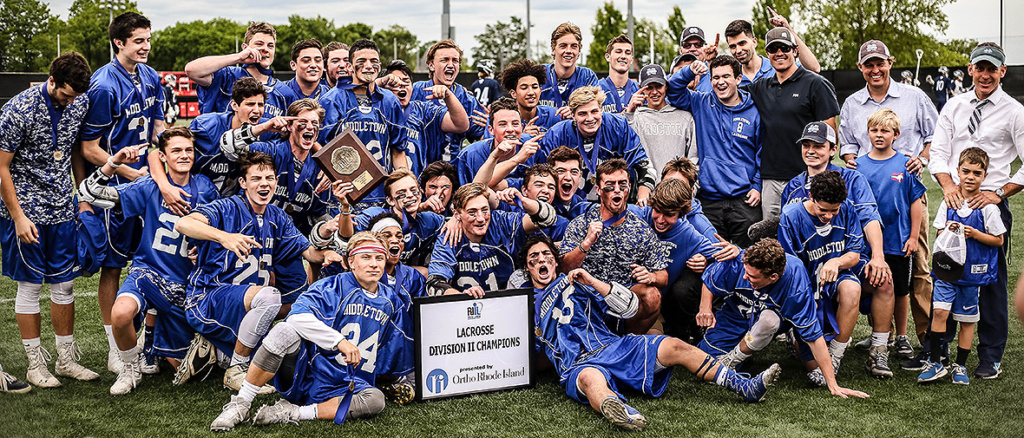 Neal has served on the Boards of the American Boatbuilders & Repairers Association (ABBRA), the US Superyacht Association and the Sailing School Vessel (SSV) Oliver Hazard Perry, RI's education-at-sea tall ship. He has presented seminars on identifying, hiring and keeping great employees at dozens of marine industry trade shows. Neal and his firm have ongoing partnerships with the IYRS School of Trades & Technology, the Landing School and many other marine industry training institutions to assist their curriculum and to help students prepare for careers.
In 2016, Neal was awarded the RI Marine Trades Association's John H. Chafee Boater of the Year, recognizing his contributions to the success of the recreational boating industry in the state. He joined a long line of boating luminaries, including the late Ted Hood, Sr., Halsey Herreshoff and Ken Read.
In March 2018, Brooks Marine Group was retained to help manage the human resources initiatives for New York Yacht Club (NYYC) American Magic, the US campaign challenging for the 36th America's Cup competition in Auckland, NZ in 2021. Neal was tasked to recruit and onboard a team of more than 100 boat designers and engineers, composite boatbuilders, shore crew, sailors and operations staff. NYYC American Magic is based in RI and Neal's experience with the local, regional and global marine trades market was beneficial towards building a world-class team.
Neal is an avid golfer, a converted Patriot's fan and a struggling gardener. He is currently restoring a 1931 wooden powerboat named 'Charlie' and he and his family are active supporters of Sail Newport, SSV Oliver Hazard Perry, StarKids, Seamen's Church Institute, newportFILM and Aquidneck Land Trust.